I wanted to create a tag, I decided to combine two of my favorite things: books and fandoms. I chose a few popular fandoms (btw I'm not in all of those fandoms) and then thought about a criterion related to it. Then I added a short note for all the books.
Since I'm new to blogging and wordpress I don't have anyone to tag. If you do this tag please name me as the source. You can also add or leave out any fandoms, if you want to.
---
Doctor Who: a book with a (mostly) blue cover – Molly Moon's Incredible Book of Hypnotism by Georgia Byng

I don't know much about this book, but a friend recommended it to me. She read it as a kid and said I had to check it out.
---
Marvel: a book with a (mostly) red cover – Alice in Wonderland by Lewis Carroll
There are probably thousands of different covers for this book, but the one I own is mostly red. I was obsessed with Alice in Wonderland when I was a kid. So I picked it up maybe a year ago. I really like it, it's weird but great. This is definitely a book I'd read again (and again and again).
---
The Simpsons: a book with a (mostly) yellow cover – The Girl With all the Gifts by M.R. Carey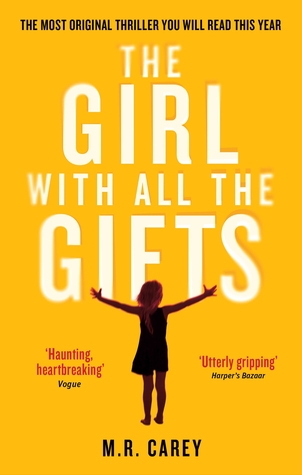 I don't want to give away much details about this book. Let me just say one thing, it a book about zombies, that people who don't like zombie books will enjoy. Because it's mostly told from a child's perspective it's kind of feels like reading a fairytale (with zombies of course). I also enjoyed the science part, I'm not a biologist, but I thought it was really interesting.
Supernatural: a book where the main character comes back to live – Unraveling (Unraveling, #1) by Elizabeth Norris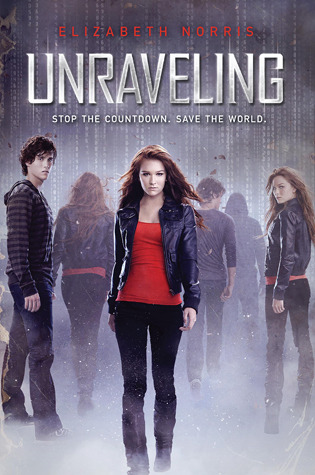 Seriously how many times did the Winchesters come back to life?
Someone on goodreads described this book as "a mix between Veronica Mars and The X Files" and there's no better way to describe this. Haven't read the second book in the series yet.
---
Sherlock: a book featuring a psychopath/sociopath – Dark Origins (Level 26, #1) by Anthony E. Zuiker and Duane Swierczynski
This book is about finding a killer. Murder is categorized on a scale of twenty-five levels of evil, 25 meaning torturing the victims before they die. But there's a killer on the lose who's evil deeds are worst than anyone could imagine, he's level 26. I haven't read this yet, but I love the sound of it. (Random fact: my physics teacher once told me he read this book)
---
Once Upon A Time: a book inspired by fairytails or retelling fairytails – The Lunar Chronicles Series
Is there a award for the most beautiful book cover? If there is, this series would definitely win! Like the covers suggest, every book is inspired by another fairytale but they follow one storyline. Those books are so great I dont know if I have ever been invested in a series like I'm in this one. The characters are great, the plot twists are great, everything fits together so nicely! I'm so excited for Winter, the last book in the series.
---
Breaking Bad: a book revolving around drugs – The Perfectionists (The Perfectionists, #1) by Sara Shepard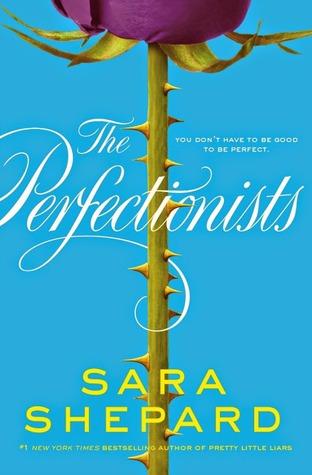 The primary focus of this book isn't directed on drugs but it's an important key to the story. You may know Sara Shepard because she wrote the Pretty Little Liars series. This series is just as twisted as Pretty Little Liars is, but it's way shorter (only 2 books instead of 16). I loved the plot twist in the second book, I would have never seen it coming! I think the second book was the last one, but I hope Sara continues this series!
---
Game Of Thrones: a book featuring dragons – Eldest (The Inheritance Cycle #2) by Christopher Paolini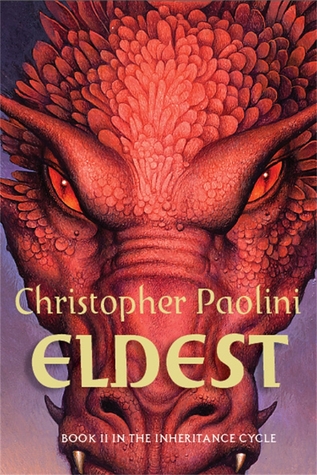 Is anyone else remembering the time when you were thirteen and everyone read this series? I actually haven't read the last book because I just can't get into it. But Eldest is my absolute favorite of the series!
---
Agents Of S.H.I.E.L.D.: a book revolving around an agency or a secret government organization – Authority (Southern Reach, #2) by Jeff VanderMeeer
Yeah, I know I already included Marvel but I needed to include Agents of S.H.I.E.L.D. too, because it's my favorite tv show.
This series is really creepy and mysterious. It's about Area X, nobody knows what started it but Area X is surrounded by a barrier that can only be savely crossed at one point, behind the barrier lies a pristine wilderness, seemingly untouched by human life. Many expeditions have gone into the area, but if someone returns they are not the same people that they were before. The first book follows the twelfth expedition, while the second book is about the the institution running the expeditions. I haven't read the last book in the series yet, but I love the first two. Great books for mystery fans!
---
Charmed: a book about sisters – The Virgin Suicides by Jeffrey Eugenides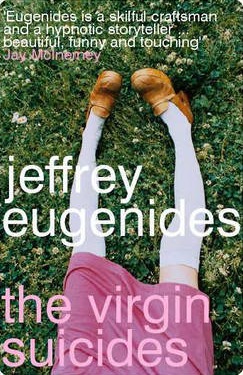 Told from the perspective of a bounch of boys who were obsessed with the five Lisbon sisters, telling the story of their short lives. The story jumps back and forth between the boys encounters with the girl and things they found out later. I haven't finished this book yet but it's really good.
My favorite quote from this book is this one:
"What are you doing here, honey? You're not even old enough to know how bad life gets."[…]"Obviously, Doctor," she said, "you've never been a thirteen-year-old girl."
---
Grimm: a book that features monster –  Bird Box by Josh Malerman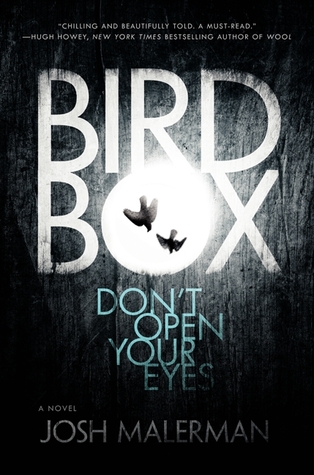 This is a book about monsters who don't hunt you down and try to kill you, just seeing one of them drives you crazy. The main character Malorie hasn't seen the sky for year, her two children have never seen anything but the inside of the house they live in, but she has to take them outside to go on a journey to find other survivers. The story jumps back and forth between her journey and her past. This is probably one of the best horror books I've read.
---
The Walking Dead: a book about zombies – Horde (Razorland, #3) by Ann Aguirre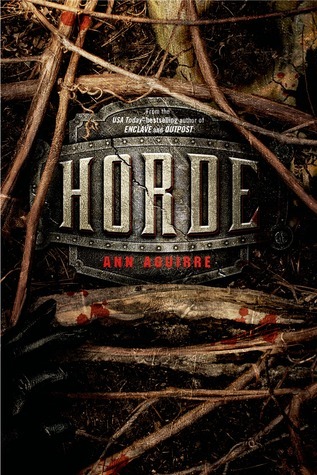 I know a lot of people love this series, but for me it was like reading Twilight, I didn't care about the character, I just read it for entertainment. The story is really nice, but it didn't move me. This book series is about zombies who slowely get smarter with every book and a girl trained to kill them. Horde, which is the last book in the trilogy, is my favorite.
---
Star Trek: a book featuring aliens or takes place in space – These Broken Stars (Starbound, #1) by Amie Kaufman and Meagan Spooner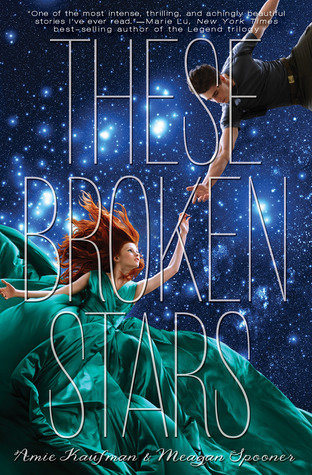 I didn't pick this book up for a long time, because so many people compared it to Across The Universe by Beth Revis (which I didn't like). But it's so great. A luxury spaceliner crashlands on an unpeopled planet, the only survivors are a soldier and the daughter of the man who built the spaceliner and terraformed the planet they ended up on, but they are not alone.
---
The Hunger Games: a book in which kids/teenagers are murdered or die – The Darkest Minds (The Darkest Minds, #1) by Alexandra Bracken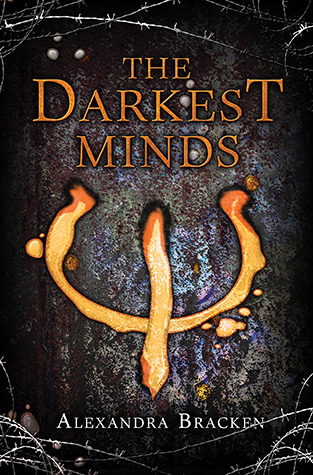 Love love love this book. I don't want to give away anything, because I really liked how the main character described what happend. It's a sci-fi/distopian story, which is pretty dark, I wasn't able to stop reading the first book.
---
Percy Jackson: a book based on acient greek myths – Zeus Grants Stupid Wishes: A No-Bullshit Guide to World Mythology by Cory O'Brien
A great funny read for everyone who loves myths. This book retelliing myths from all over the world, but in a really funny way.
---
I thought of other fandoms, but I could think of a matching book.
The Vampire Diaries: book featuring vampires
Buffy The Vampire Slayer: a book featuring a bad ass heroine
Pretty Little Liars: a book in which people get blackmailed
Orphan Black: a book about clones/cloning
Futurama: a book featuring robots
Heroes: a book featuring humans with powers
Frozen: a book that takes place in winter or a cold climate
Harry Potter: a book featuring magic
Lord Of The Rings: a book featuring elves
The Maze Runner: a book featuring a uncurable disease
The Fault In Our Stars: a book about a cancer patient
---
If you do this tag, tell me in the comments! I'd love to see which books you chose!
---
You might like: